Just because the NHTSA has started to perk up its ears, doesn't mean that Teslas haven't stopped going up in flames all over the world. The most recent example comes from Austria, where after a Tesla was involved in an accident and caught fire, firefighters had to use a special container to transport the remains of the vehicle and the battery. 
<!– [if IE 9]>
<![endif]–>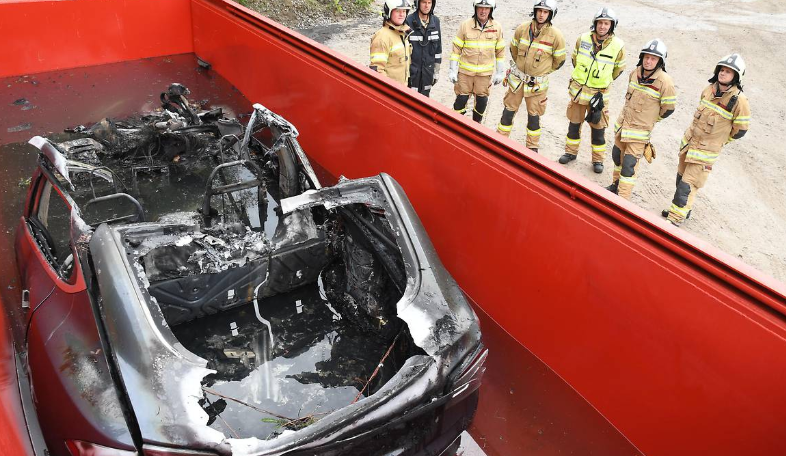 In order to put out the fire, the street had to be closed and fire authorities had to bring in a container user to cool the vehicle. The container held 11,000 liters (11 tons) of water and was designed to eliminate the biggest risk in an EV accident which is the battery catching fire.
Here is the problem: according to the article, some 11,000 liters of water are needed to finally extinguish a burning Tesla but an average fire engine only carries around 2,000 liters of water.  And the vehicle can 're-ignite' up to three days later.
If a Tesla is parked in an attached garage when it catches fire, you will lose that house.  Guaranteed…