Massachusetts AG Slams Feds for Indicting Sanctuary City Judge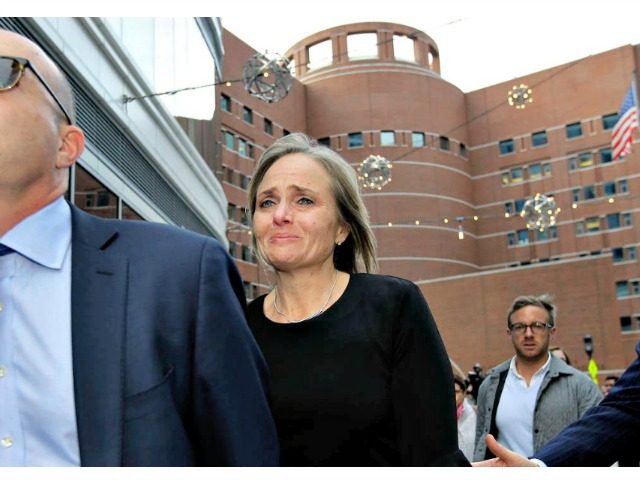 The Democratic Attorney General of Massachusetts is slamming federal prosecutors for indicting a circuit court judge who allegedly helped an illegal immigrant drug dealer escape arrest and deportation.
The indictment "is a radical and politically-motivated attack on our state and the independence of our courts," said AG Maura Healey.
The alleged drug dealer is reportedly named Jose Medina-Perez and is from the Dominican Republic. He has not been caught since he exited the back door of the courthouse while the ICE agent was forced to wait at the front door. He had returned to the United States after being deported twice.
The District Judge, Shelley Joseph, was forced to appear at the federal court on Friday, where she appeared to cry as she left the courthouse.
The state ACLU branch also rushed to defend the judge.
Winning! Winning! Winning!   George W. Bush could have and should have done this over a decade ago.  And nipped this treason in the bud.
The SWEET taste of liberal tears! MORE! MORE! MORE!