My mother was allowed to bring her gun to school while growing up. Children were taught gun safety in schools. There were no such thing as school shootings back then. Between In 1962 & 1963 Liberals removed the Bible, Prayer & God from our public schools. #MarchForOurLives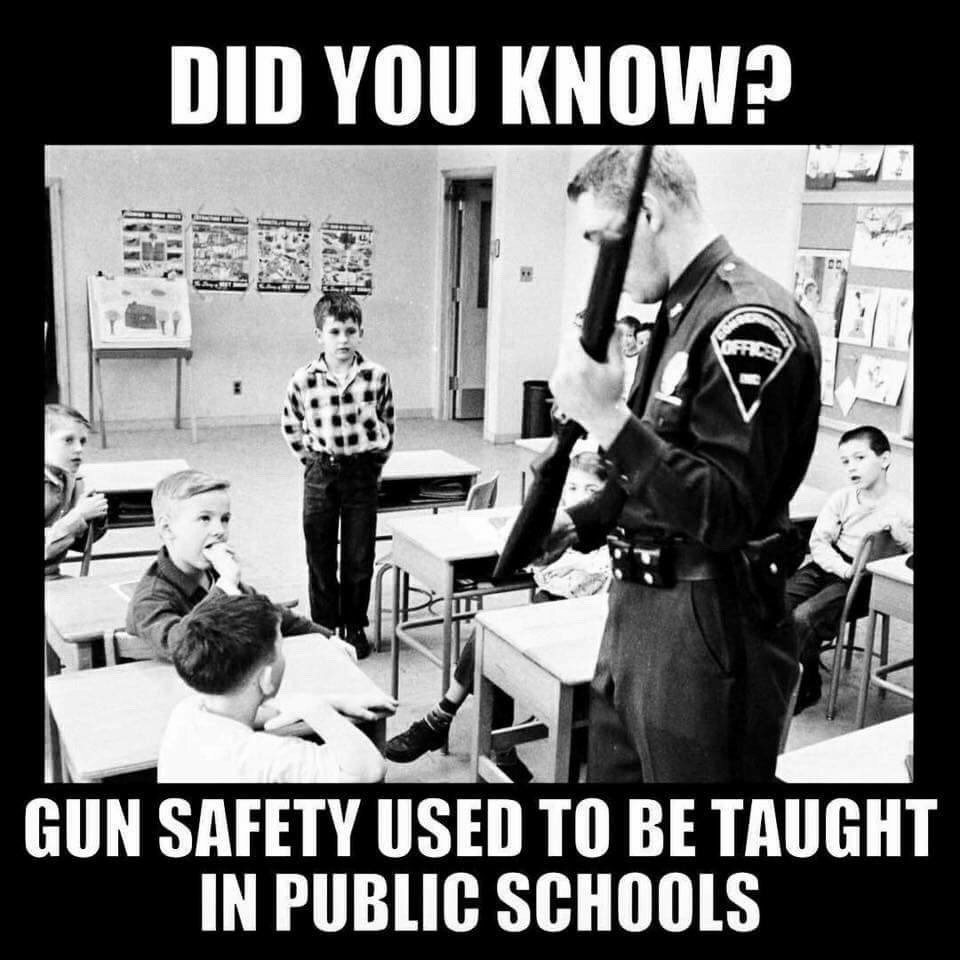 One name related to the Florida school shooting that you are not going to heard is Aaron Feis.
Though trained and willing, he was disarmed by Federal Law.
It is logical to believe that Feis was in the parking lot ready to direct traffic as school was about to let out.  As it has been reported that Feis died while shielding multiple students and only one victim was shot on the second floor, we can infer that Feis engaged the shooter on the first floor sometime soon after the shooting began.  Aaron Feis likely was in the right place at the right time to save lives.

So why was Aaron Feis disarmed?
One reason is that the "Gun-Free School Zones Act of 1990," originally passed as part of the Budget Control Act of 1990, bars school personnel from arming themselves.  18 USC § 922(q)(2)(A) … a bill sponsored by Senator Joe Biden.
Based on Coach May's testimonial, Mr. Feis willingly charged into the fray knowing that he would face powerful gunfire and that he was disarmed.
Greater love have no man, that he would give his life for another.