HMS Queen Elizabeth prepares to sail for the first time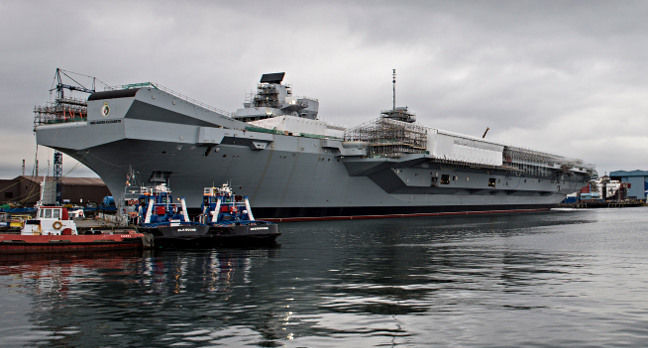 MEGA; Make England Great Again!
Congrats to the 20th Century 2nd place finisher in the Great Carrier Wars!  (Well, as a Tag Team winner).
The piece of this story that I found interesting was this part about how the Brits kept up the rare and perishable skill-set in between times (when they didn't have an operating carrier).
One can view this as a way of repaying the UK's debt to the US for nurturing the vital – and highly perishable – skills of operating aircraft carriers at sea, thanks to the various so-called Seedcorn programmes. These involved British personnel being posted to American warships and establishments to learn their trades. Those sailors and airmen, now the ship's senior crew, will in turn pass their knowledge on to the new generation of British sailors coming up through the ranks.
It's in their blood.  They are a Warrior Race!
Rule, Britannia!