#BREAKING
PBA STATEMENT ON NYPD DISCIPLINARY MATRIX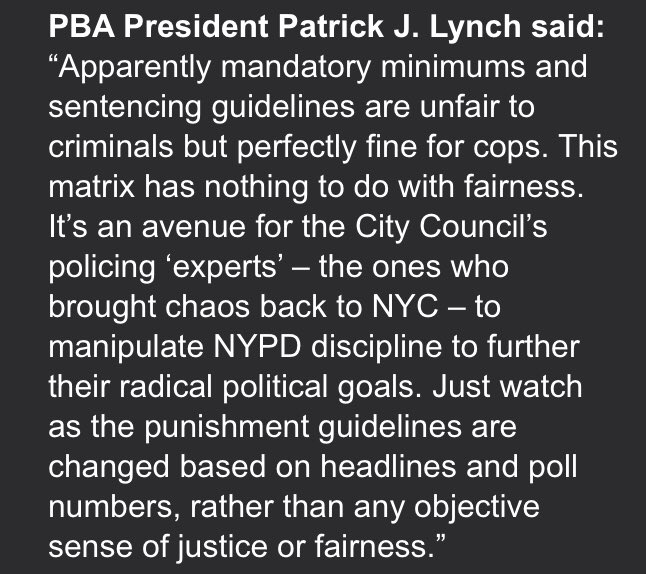 The New York Police Department announced major changes regarding how it responds to allegations of internal misconduct. The nation's largest police force is rolling out a new disciplinary system for its officers.

Commissioner Dermot Shea unveiled the overhaul Monday in the form of a 48 page draft penalty matrix.

The project has been in the development since the beginning of this year before the New York City Council passed a law in June requiring its use.