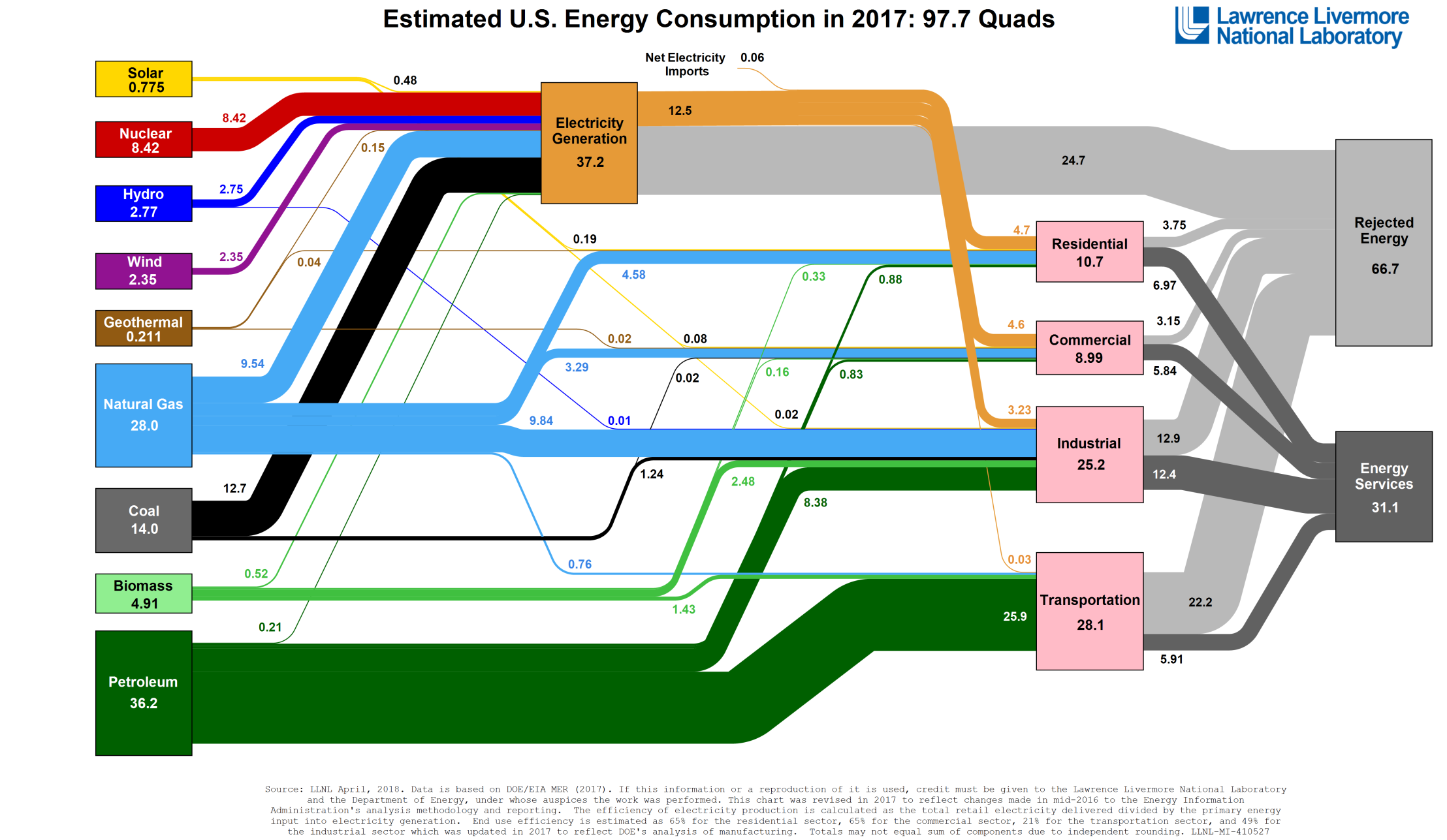 The sources of American energy in general are on the left. We consume 97.7 quadrillion BTUs per year. That's the equivalent to 16,440,000,000 barrels of oil.
The sources of American electricity are in the top middle.
The consumers of American energy are on the right.
Solar and wind make up about 3.5% of our energy production, and they are intermittent. They supply a vanishingly small amount to transportation.
When the grid reaches 50% solar/wind, it becomes unstable, with resulting blackouts.
And you see that big green thing at the bottom? That's petroleum. For transportation. Freight trains, ships and especially semi trucks that deliver virtually every single good, medicine and food you consume.
Good luck with your wind mills and solar panels.
(via koblog)