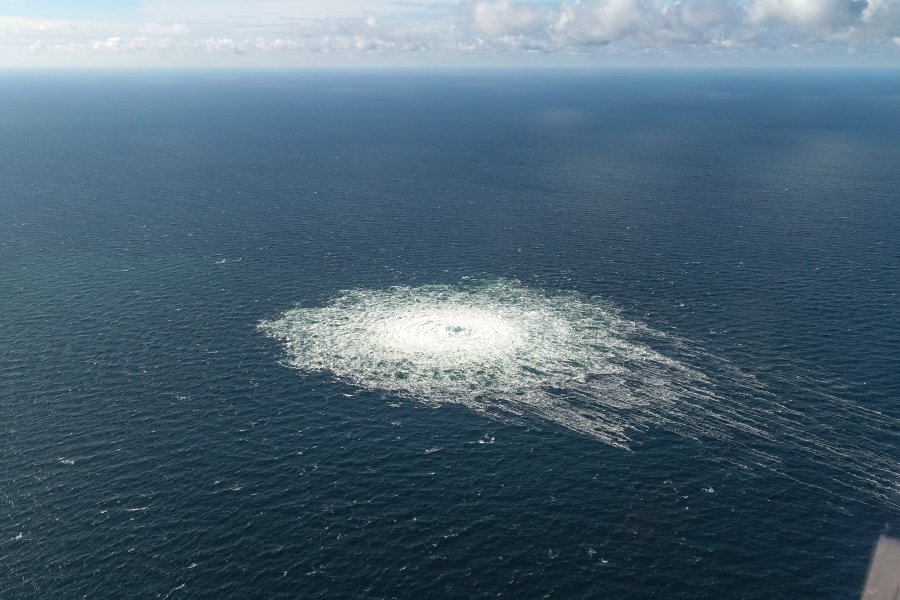 Well, honestly no big impact on the climate. Since the pipelines were not active the gas coming up from the ocean floor is the pressurized gas in the pipeline to maintain the pipelines integrity, that outpouring will soon cease.
More gas is vented to the atmosphere from natural sources and the unburned remnants from wells that regularly burn off excess gas when there isn't enough storage or pipeline capacity to use it.
However, that gas will be, is being, replaced with seawater at pressure. Since this is, to my knowledge, an totally new type of disaster the long term damage to the pipeline is unknown. But I'll bet that even if the War ended today, those pipelines won't be supplying Natural Gas to Europe any time this coming winter.  Speaking of winter, bearing down on us as we watch,  very soon the weather in the North Sea will preclude any work on repairing those pipelines.
Natural Gas is a commodity, if the price skyrockets worldwide then the price paid here this winter will also increase.  More of those LNG tankers will be heading to Europe and leave many areas especially in the Northeast begging.
Now do you care about this criminal act?